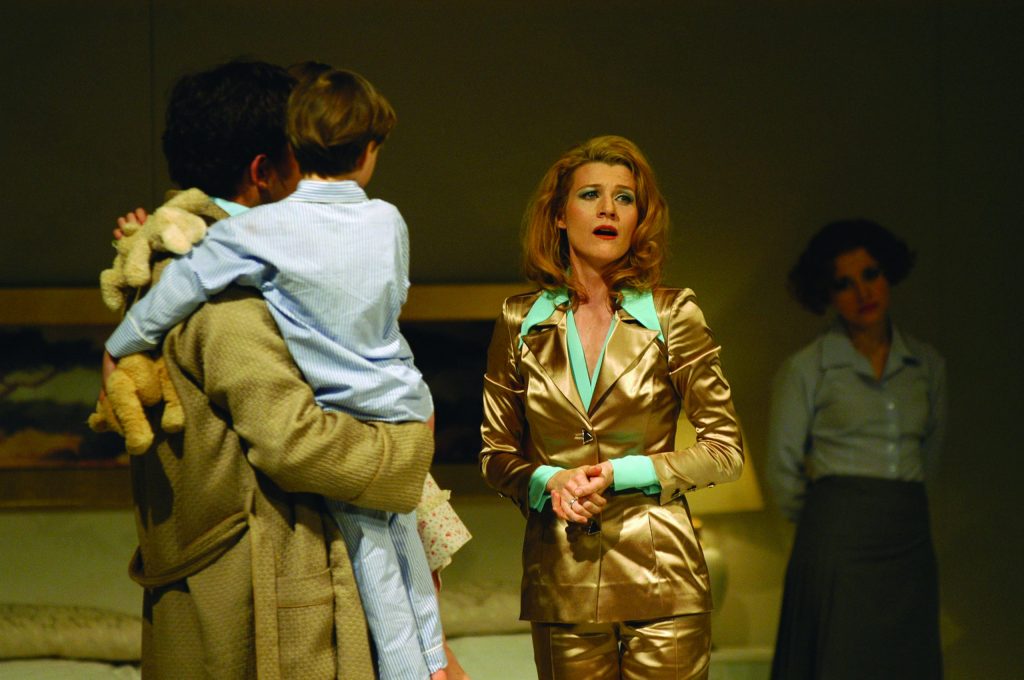 Danish Coloratura Soprano Louise Fribo

With a graduation from The Royal Danish Opera Academy 2003, Louise enrolled on a longer journey as a lyric coloratura soprano, with her debut as Zerbinetta in Lübeck.
She then moved on to singing in houses such as Komische Oper Berlin, Volksoper Wien, Staatsoper Hamburg,
Opera National de Lyon, Deutsche Oper am Rhein as well as The Royal Danish Opera.
Life took an unexpected turn in 2013 when her system came to a halt and she went through a longer PTSD process.
With 10 years of travelling, 2 kids, a divorce and also burying all of her original family parallell to singing high-power roles,
there was no longer a motivation or power to continue the athletic performance it is to be a coloratura soprano.
A burn-out was a reality and Louise took a break from opera.
This led to a meeting with the renowned singing paedagogue, author and voice rehabilitator Anne Rosing.
Ms Rosing helped Louise find her voice again and she is now at the beginning of a fachwechsel and a new journey
as a dramatic coloratura soprano.
Below you will find a demo of some of the repertoire Louise is working on at the moment,
as well as a listing of Louises previous opera engagements.
Il Sogno di Scipione - La Costanza
Salzburger Festspiele & Theater Klagenfurt 2006
Cond: Robin Ticciati
Prod: Michael Sturminger
This production was part of the special 2006 Salzburger Festspiele event, Mozart 22. Louise was selected by the festival as one of "Tomorrows stars" and featured in their magazine article, Generation con Brio. The production was recorded and released on Deutsche Grammofon.
Arabella - Fiakermilli

Hamburgische Staatsoper 2008 & 2009
Cond: Simone Young
Prod: Sven-Eric Bechtolf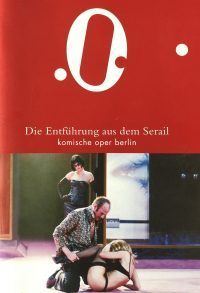 Die Entführung aus dem Serail - Blondchen
Komische Oper Berlin 2012 & 2013
Cond: Andreas Schüller
Prod: Calixto Bieito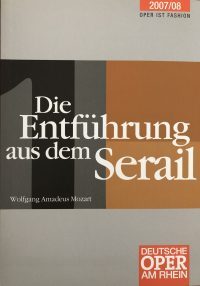 Die Entführung aus dem Serail - Blondchen
Deutsche Oper am Rhein 2008
Cond: Wen-Pin Chien
Prod: Andras Fricsay Kali Son
Die Entführung aus dem Serail - Blondchen
Aarhus Sommer Opera 2003
Cond: David Reidell
Prod. Nigel Warrington
This was Louises debut as an operasinger. She was at the Opera Academy in her 3rd year whilst performing blonchen. Shortly after having her first child, Alfred.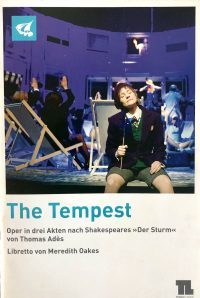 The Tempest - Ariel
Theater Lübeck 2010
Cond: Roman Brogli Sacher
Prod: Reto Nickler
This role was a milestone for Louise. She received outstanding reviews in all European opera media for "her ability to express the other worldly" and for "creating a poetic turning point in the opera" .
Les Contes d'Hoffmann - Olympia
Komische Oper 2012
Cond: Kimbo Ishii-Eto
Prod. Thilo Rheinhardt
Les Contes d'Hoffmann - Olympia
Copenhagen Royal Opera 2007
Cond: M. Soustrot / A. Briger
Prod. Y. Houvardas
This role has become Louises door-opener in her career.
She was awarded the prestigious Reumert Award for her performance and has performed it in almost every concert ever since.
Siegfried - Waldvogel
Opera de Lyon
Cond: Gerard Kortsen
Prod. Francois Girard